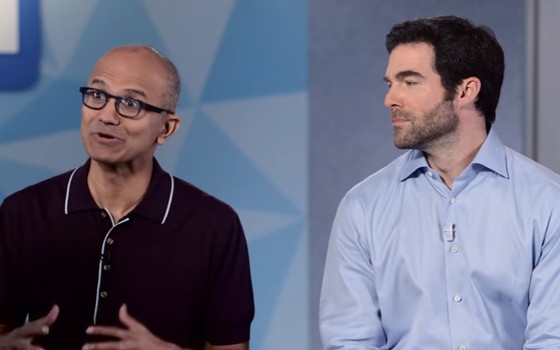 Today's big news in the tech world — Apple and its announcement shall excuse me — was the acquisition of the social network LinkedIn by Microsoft. The transaction involved $26.2 billion in cash. It is a lot of money. More than Facebook paid for WhatsApp ($19 billion) in 2014, and even more than Microsoft itself paid for the acquisition of Skype in 2011 ($8.5 billion).
It is especially surprising because LinkedIn is not doing so well. For some time, the company has struggled to generate more revenue and maintain the pace of growth in the number of users. Nowadays, a great part of LinkedIn's income comes from the sale of recruitment tools for businesses. Another source of revenue is the online publicity linked to the content on user accounts and premium account subscriptions — of which there are about 2 million worldwide. Investors wanted more, and the company did not have a clear strategy of how it would be prosperous in the future. The practical result: At the beginning of 2016, the value of LinkedIn stock tumbled to half its value in just over a month.
The outrageous figure, however, does make sense, if Microsoft's goal is to convey a message of change to the technology market. With the acquisition, the company reinforces, once again, that it is much closer to becoming an IBM-like services company than a competitor to Google, Apple and Facebook. It has been years since IBM started working exclusively with the sale of technology for companies. It is still one of the major patent producers in the world. But we don't see the IBM brand so often in our daily lives. We no longer use an IBM Aptiva computer or one of those noisy printers. Nevertheless, we use many online services that work only because there is IBM technology behind them.
Somehow, that's what is expected from Microsoft — that it should stop wasting time and money trying to create rivals to Google Search, Apple's iPhone and Facebook Messenger. It should spend more time improving efficiency for those who depend on technology to work, instead of producing disasters such as Windows 8. Mainly, it should continue to enhance Office, another product that yields profit to the company and is used in most global enterprises.
LinkedIn's acquisition is the largest transaction under current CEO Satya Nadella's management. In a statement sent to Microsoft employees, Nadella highlighted some of the possible integrations that might occur between Microsoft and LinkedIn. As an example, think about your profile page on the professional network — it could replace Windows desktop with access to Office Suite's popular programs: Word, PowerPoint, Excel, etc. As you type text in Word about a particular topic or prepare a presentation in PowerPoint, the software will automatically suggest news and other content related to what you are working on. If Facebook supplies us with services to improve our social capability, the partnership between Microsoft and LinkedIn will attempt to do the same in relation to our professional development.
According to Microsoft, 1.2 billion people now use Office Suite. LinkedIn has 433 million users worldwide. These are relevant numbers that will help LinkedIn regain its path to exponential growth. In addition, it may allow Microsoft to "throw in the towel" in a world dominated by Google, Apple and Facebook, while maintaining its prestigious position among the giants of technology.
About this publication
---