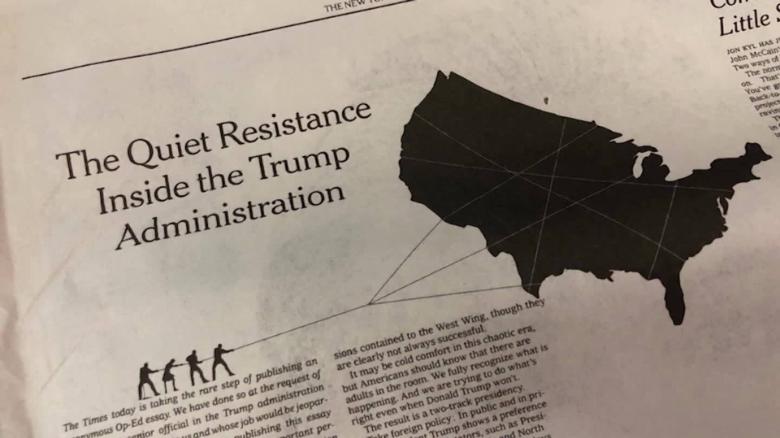 The opposition that was revealed in an anonymous New York Times op-ed and in Bob Woodward's book, "Fear – Trump in the White House" is an indication that what is happening in the White House is highly alarming.
It happened as expected: A White House with billionaire Donald Trump as president of the United States would afford many surprises, none of them appropriate for good governance. However, the revelation of a "quiet resistance" by a senior official in The New York Times and in Bob Woodward's forthcoming book "Fear, – Trump in the White House" is an indication that all that is happening behind the walls of Washington's 1600 Pennsylvania Avenue is highly alarming. According to the author of the op-ed piece, the root of every development lies in the president's "amorality." This is not about right-wing or left-wing ideology, or about Republicans or Democrats. This is simply about the lack of any principles, which causes the president to make decisions that go against democracy, commerce and against the U.S. itself.
The aim of this "quiet resistance" is not to bring down Trump, but to disable his most damaging urges. Faced with the dilemma of choosing between loyalty to the country or loyalty to the president, these "resisters" have picked the former, which, beyond the case example, opens a political debate that is interesting, to say the least, a debate which will slide right off the president. At the pinnacle of stupidity, Trump has allowed himself to claim that without him, The New York Times would not exist. One small fact: in its 167-year history, the paper has seen 32 White House tenants. The latest, one Donald Trump.
About this publication
---