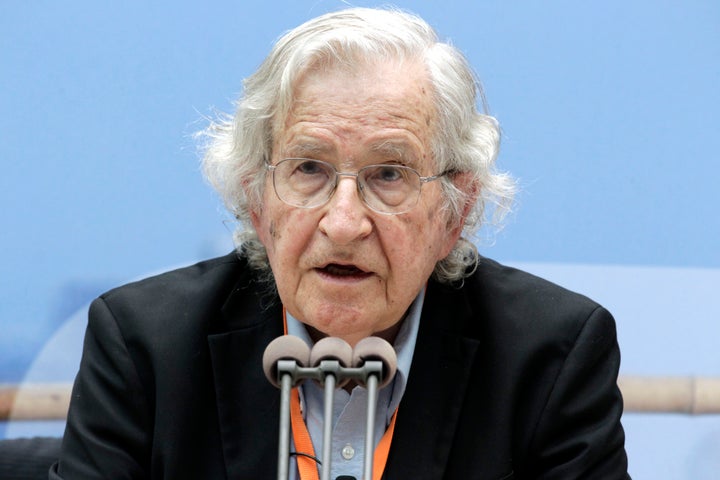 Thanks to its Republican majority, the United States Senate confirmed the appointment of conservative Judge Brett Kavanaugh to the Supreme Court, in spite of the opinion of at least 2,400 law professors. The professors felt that, regardless of the sexual assault allegations against him, the judge should not be seated on the high court, as much because of his bias as because of his aggression. We'd guess that this confirmation did not surprise Noam Chomsky.
The American political thinker, who mixes his polemical zeal with humor, stated this year that the current Republican Party, which defended the nomination of Kavanaugh, the conservative chosen by President Donald Trump, "is the most dangerous organization in human history." To convince the stunned public, he added, "Think about it: even Hitler didn't want to destroy what is necessary for human existence."* In "Who Rules the World?," his essay written in the aftermath of Trump's election and recently translated into French, Chomsky points out that the Republican Party "now represents a real danger"* because of its rejection of environmentalism. He indignantly recalls that, just before the adoption of the Paris climate agreement in 2015, "the majority-Republican Congress voted to scuttle"* the U.S. "carbon reduction" provisions.
First written in English in 2017, the essay is an excellent example of Chomsky's stinging tone. According to him, in order to lead the United States to "fascism with a human face"* capable of "exploiting the fear and anger"* of so many Americans, upset by the slow decline of their society which was weakened by the financialization beloved by the rich and business relocation to cheaper markets in other countries, "it would require a sincere Hitler-type ideologue."*
However, this leader, who is likely to divert white America from the "real culprits," its capitalist elites, "toward vulnerable targets" such as immigrants in the country illegally and long-visible minorities, does not appear. At the end of his tight analysis, Chomsky concludes that the unpredictable Trump, Republicans' idol with feet of clay, does not matter, because he is "someone whose only perceptible ideology is narcissism."*
His scholarly indictment of Washington does not spare Barack Obama, who by his "global campaign of drone killings"* proves that his country is "a leading terrorist state."* But Chomsky's most telling example of hypocrisy is this: by demonizing Iran, the White House is obscuring its old oil-based alliance with the most fundamentalist state in the world, Saudi Arabia.
American voters must stop being all too ignorant of this tragedy.
*Editor's note: The original quotations, accurately translated, could not be verified.
About this publication
---