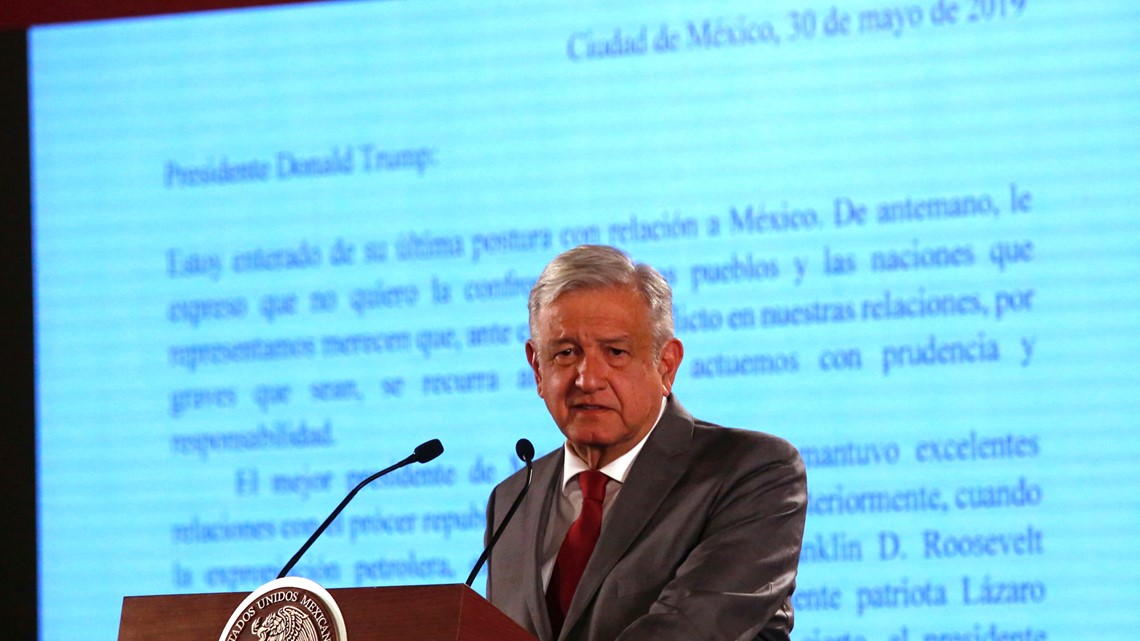 Following President Donald Trump's threat to impose 5% tariffs on imports from Mexico,starting on June 10 if illegal immigration to the U.S. is not resolved, Mexican President Andrés Manuel López Obrador sent him a letter.
As it often happens in everything that the Tabasqueño [a man born in the Mexican state of Tabasco] does, his letter met with divided opinion between those who thought he had not gone far enough when faced with Trump's threats and rants and those who thought it was an ode to diplomacy.
What happened is that many people took a position in view of this threat. Several of those opinions expressed by the business, social and political sector, and even their own officials, were collected in this column to create the letter that many would like to have read:
"President Donald Trump:
I carefully read your message announcing a 5% tariff on all products imported from Mexico as of June 10, if the immigration conflict is not resolved. In this regard, I would like to offer the following considerations.
Imposing trade sanctions on our country for an issue that is outside the commercial sphere is quite surprising. The immigration problem does not need to pollute and damage the close commercial relationship that exists between both countries.
Establishing a trade war where Mexico is forced to impose symmetrical measures on the U.S. should it fail to reach an agreement would be disadvantageous to both countries, causing a serious disruption to bilateral trade.
In the midst of the United States-Mexico-Canada Agreement ratification, in which both countries have invested work and enthusiasm, we do not find justification for imposing these tariffs that would cause harm, not only to Mexican exporters, but also to U.S. producers and consumers. The tariff announcement has no place within the productive relationship established between both countries.
Mexico is the main U.S. trading partner. What the U.S. receives from our country are essential goods and services that are translated into productivity. The immigration flow from Central America and other countries is not Mexico's responsibility. Despite that and according to the principles of brotherhood that our country has upheld, we have worked hand in hand with the United Nations Economic Commission for Latin America and the Caribbean to promote a program of development for Mexico and the Central American countries that seeks to focus on the structure of the immigration phenomenon and fosters cooperative development in countries in the region. The Mexican minster, himself, went to Washington with the intention of presenting such a fundamental plan.
On the other hand, as your advisers surely must have warned you, the measure you seek to enforce would violate the rules of the current North American Free Trade Agreement and those of the World Trade Organization.
Although by conviction and principle, I will always place dialogue and prudence above conflict, I assure you that Mexicans, including those in your country, will remain attentive and united to confront the challenge presented today. I can assure you that we will close ranks.
We will always defend our national producers and our citizens with all energy and courage, I promise.
I have instructed Mexico's secretary of foreign affairs to travel to Washington to seek an agreement between the two nations. Our bilateral relationship has to go beyond political and electoral situations. For this reason, we propose an open dialogue.
Nothing by force, everything by reason, law and justice!
Sincerely, Andrés Manuel López Obrador."
About this publication
---