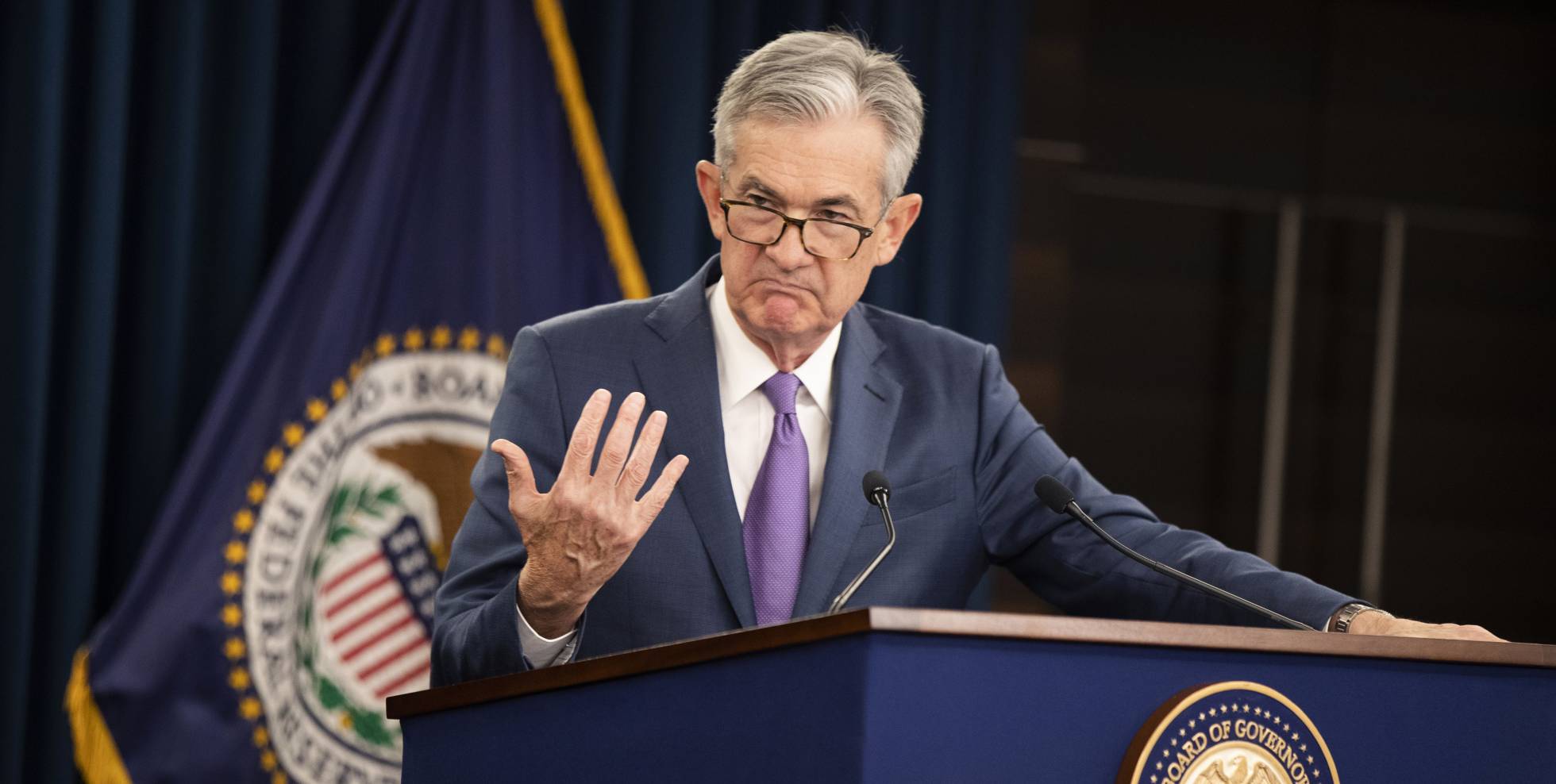 The Federal Reserve's interest rate cut of 25 basis points, announced on Wednesday by Jerome Powell, seems like an impulsive and difficult move to justify. The U.S. economy is in a period of growth, and the labor market is approaching full employment. Inflation, meanwhile, remains at manageable levels. Powell's explanations confirm that he is not convinced his decision was appropriate. He assures us that it is "midcycle adjustment to policy," a statement, which upon analysis, turns out to be a simple smokescreen. Powell's assurances are not enough to explain such an unusual move because it ends 11 years of consistent monetary policy without any reason or consensus.
Powell says that the reduction, which places interest rates in the range of 2%-2.25%, is preventive in nature. Excuses for taking this preventive step include the trade war, Brexit and the perception of certain symptoms of weakness in the evolution of the American manufacturing industry. Trump has taken another step in his crazy trade war by increasing tariffs on Chinese products by $300 billion. But it should be remembered that preventive monetary movements are usually a fiasco. Remember the increase in rates by Jean-Claude Trichet in July 2008.* And, what is more important, if the prevention is justified (as, by the way, businesses and investors believe, anticipating a slowdown soon) it does not make sense to proclaim, as Powell did, that "it's not the beginning of a long series of cuts." An isolated cut has little direct impact.
The Fed's reduction of the interest rate can only be explained as a surrender to the intense pressures that plague the institution from almost all sides. Donald Trump's brash rush for the Fed to reduce the cost of money, based on his undisguised paranoia that the European Union is "manipulating the euro," is a position that confirms the president's lack of respect for the institution's independence. And the investment markets' positions have not helped either. They had already almost entirely factored in a rate reduction. If the Fed had decided to keep it, the prices of financial assets would have fallen, and that drop would have resulted in a decline in financial wealth and, ultimately, consumption.
Powell has dug himself into a hole that will be difficult to get out of. On the one hand, the internal consensus at the Fed has been broken. On the other, the change of course only makes sense if the cuts are extended; if there are no new cuts, more confusion could ensue. The Fed chair has been dragged into an irrational scenario. Contrary to what Trump and his advisers say, maintaining zero rates in Europe is justified given the economic slowdown in the region.
*Editor's note: Jean-Claude Trichet is a French economist who served as president of the European Central Bank from 2003-2011.
About this publication
---