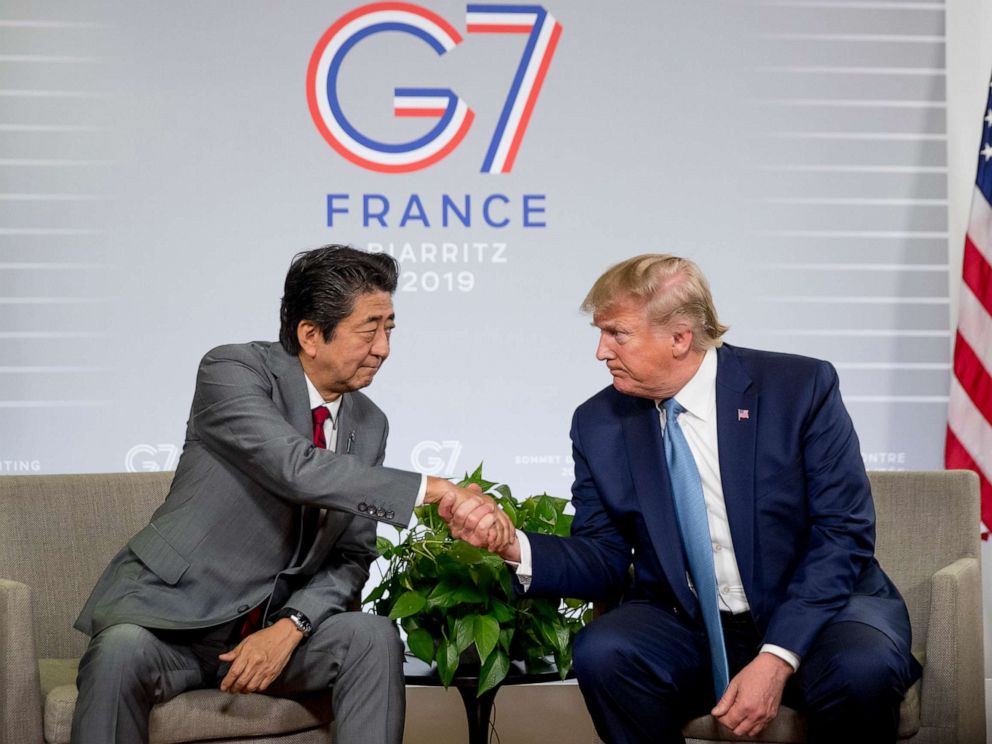 Prime Minister Shinzo Abe and President Donald Trump met at the Biarritz summit of the Group of Seven industrial nations in France, where they agreed on the fundamentals of Japanese-American trade talks. Conclusive deliberations on agricultural and industrial tariffs will be expedited, and an agreement is planned at a summit in late September.
We welcome a new trade agreement with America, which withdrew from the Trans-Pacific Partnership, but we still cannot be optimistic about what the agreement will say. We must be absolutely vigilant until the end to remove all of the punitive duties imposed by the U.S. and evade measures related to the administration of export and exchange.
Japan and America have conducted trade negotiations based on the agreement last September between our heads of state. The details of this agreement are not clear, but we await the easing of trade in agricultural and industrial goods and the improvement of both of our economies.
It is fair to say that reducing tariffs on Japan's beef and pork imports to the same level as the TPP is realistic. Trump will be able to offer a bone to a livestock industry vexed by the loss in export competitiveness brought on by the withdrawal from the TPP. It should also be easy for Abe to make this understood in Japan.
It is regrettable that America will delay the repeal of its tariffs on Japanese car imports. It is reported that Japan and America will continue these trade talks later in a different format. We hope that both sides will redouble their efforts to achieve the TPP's agreement to abolish these tariffs in 25 years.
It is unclear how the punitive duties against Japan will be handled. The U.S. imposed high tariffs on steel and aluminum imports from Japan and elsewhere on the pretext of protecting its national security. It is currently considering whether to impose these duties on cars as well, and will reach a conclusion in mid-November.
Obviously, the punitive tariffs will all be lifted if a Japanese-American trade agreement is reached. It is uncertain whether Japan can achieve this.
Will Japan be able to avoid the imposition of export quotas entirely on America, or foreign exchange clauses to induce monetary stabilization, which matter a great deal to America? America cannot threaten Japan with automobile tariffs while imposing forms of managed trade on Japan.
Trump has repeatedly dismissed summit agreements he's reached with Chinese President Xi Jinping and exacerbated the trade war. There is no guarantee that Japanese-American trade talks won't meet the same bitter fate.
There are still many points on which Trump and Abe must agree before they sign a trade deal. We should be scrupulous in making sure that any seeds of future trouble do not linger.
About this publication
---