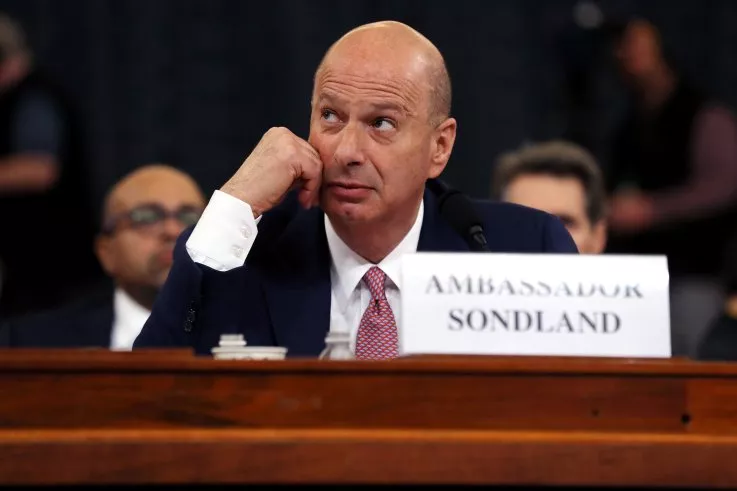 A voluntary resignation of U.S. President Donald Trump is not expected
"I WANT NOTHING! I WANT NOTHING! I WANT NO QUID PRO QUO!" Donald Trump's all-caps tweet during U.S. Ambassador to the European Union Gordon Sondland's hearing seemed to reflect the extent of his panic. Panic that this hearing could actually be a kind of turning point in the Ukraine affair. Sondland stated clearly before the U.S. Congress: Trump personally ordered that military aid to the Ukraine be withheld in order to force an investigation into the Bidens.
Tuesday night was the first time this had been so bluntly laid out; a brief moment of stunned silence was clearly noticeable among Republicans at the hearing. In those seconds, were they frantically considering whether the time had come to lower the protective shield that they had been putting up around Trump these past months? Hardly. On Wednesday, they were already firing on all cylinders: witch hunt! Unreliable witness! No proof of a "serious crime"!
However, that decision is not up to the House of Representatives, which will likely vote on impeachment before Christmas. That decision is for the Senate, which has a Republican majority. The president is unlikely to resign voluntarily. So, all that remains are the voters. They decide in fall 2020 whether the U.S. will continue to be led by a man who has no qualms about using his power against his political opponents.
About this publication
---