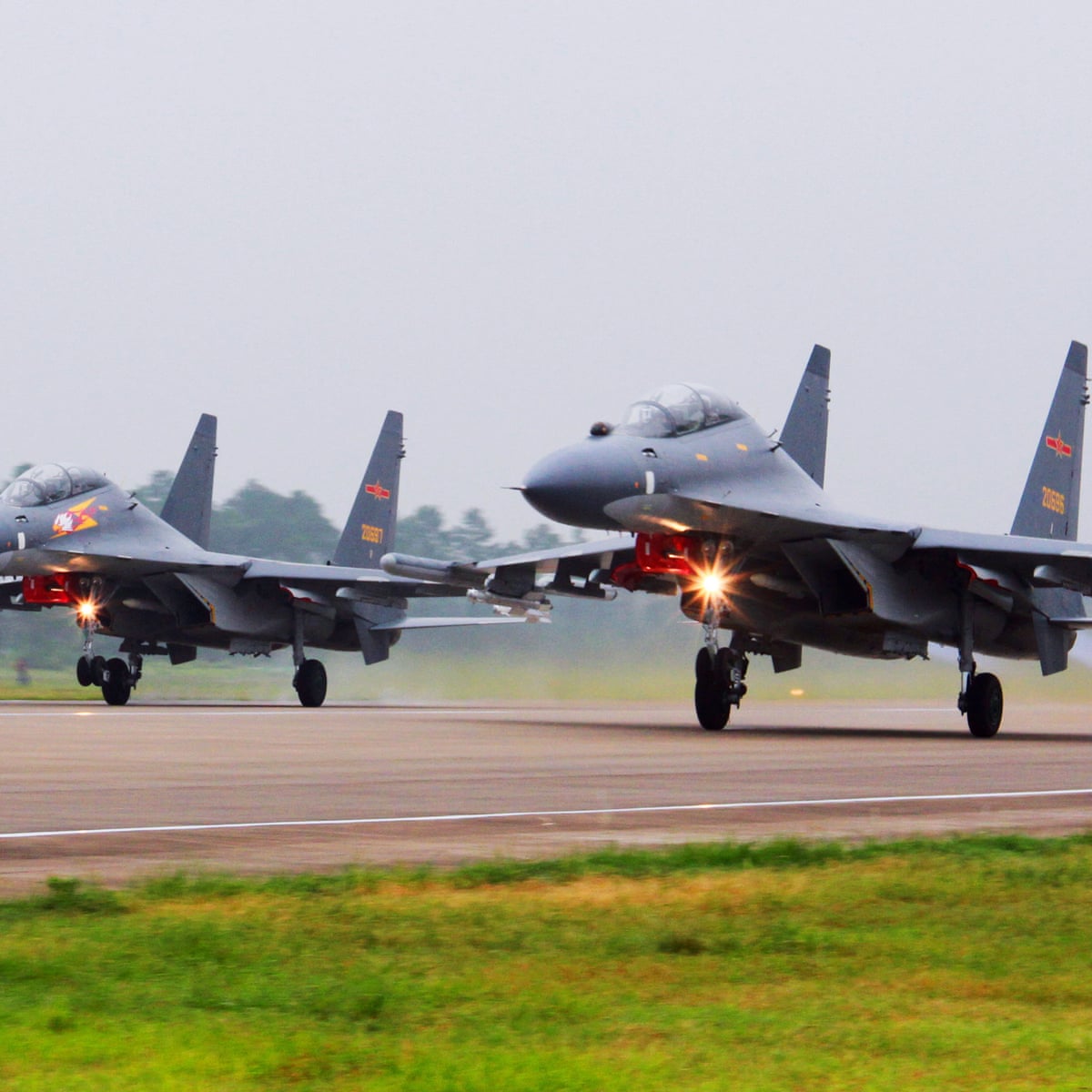 The Taiwan Strait is one of the most serious and dangerous flashpoints in terms of global security. Wedged between the three great economies of America, China and Japan, it is a tense maritime region that requires scrupulous caution and causes alarm.
The Chinese military has increased its activity in the strait, by sending warplanes, among other things. It has even deployed aircraft to areas near Taiwanese airspace, and there is a rising sense of unease.
Airspace that extends beyond national boundaries is called an air defense identification zone and is used for such things as observation for air defense, but the Chinese military has reportedly entering this zone recently with greater frequency than ever before.
Some think this is a show of force for China's National Day and a reaction to military exercises by America and others, but there is no obvious explanation.
These actions threaten the people of Taiwan without anyone saying anything. Intrusions are a fact of life and they are becoming normal. Such ways of destabilizing Tsai Ing-wen's government impair regional stability, and should cease at once.
The Communist government is irked by the elevated exchanges between America and Taiwan. Recently, it has also objected to Taiwan's application to join the Trans-Pacific Partnership.
But if its own political appeals won't work, trying to pressure Taiwan by force is too disruptive. In the end, China and Taiwan can only reach a peaceful resolution of historical issues through dialogue.
Along with military expansion, China is also trying to change the territorial status of the South China Sea and elsewhere through force. One thought about this is that in the background China is entering its "political season," with the Communist regime's National Congress scheduled for next year.
With the objective of seeking a "common prosperity," the government is successively implementing strategies to win the people's favor. It's possible that it is acting so sternly to avoid being considered weak with respect to Taiwan, but China should think about it is damaging trust overseas with such inwardly focused recklessness.
On the other hand, we cannot help but feel concern that the emboldened military actions are caused by a Western desire for resistance.
China announced countermeasures in response to a British warship's passage through the Taiwan Strait. Even if the aim is deterrence, military activity excites both sides and could results in a vicious cycle of activity. To avoid unpredictable accidents, every military must secure channels of mutual communication.
Prime Minister Fumio Kishida spoke with President Joe Biden this week by telephone. They reportedly confirmed close coordination of their response to China.
It is important for both Japan and America to figure out how to lead China onto a peaceful path. Diplomatic wisdom is being tested to avoid a military confrontation and find a way for peaceful coexistence. While the countries must firmly object to China's provocations, they should also make multifaceted arrangements to eliminate any basis for confrontation.
About this publication
---