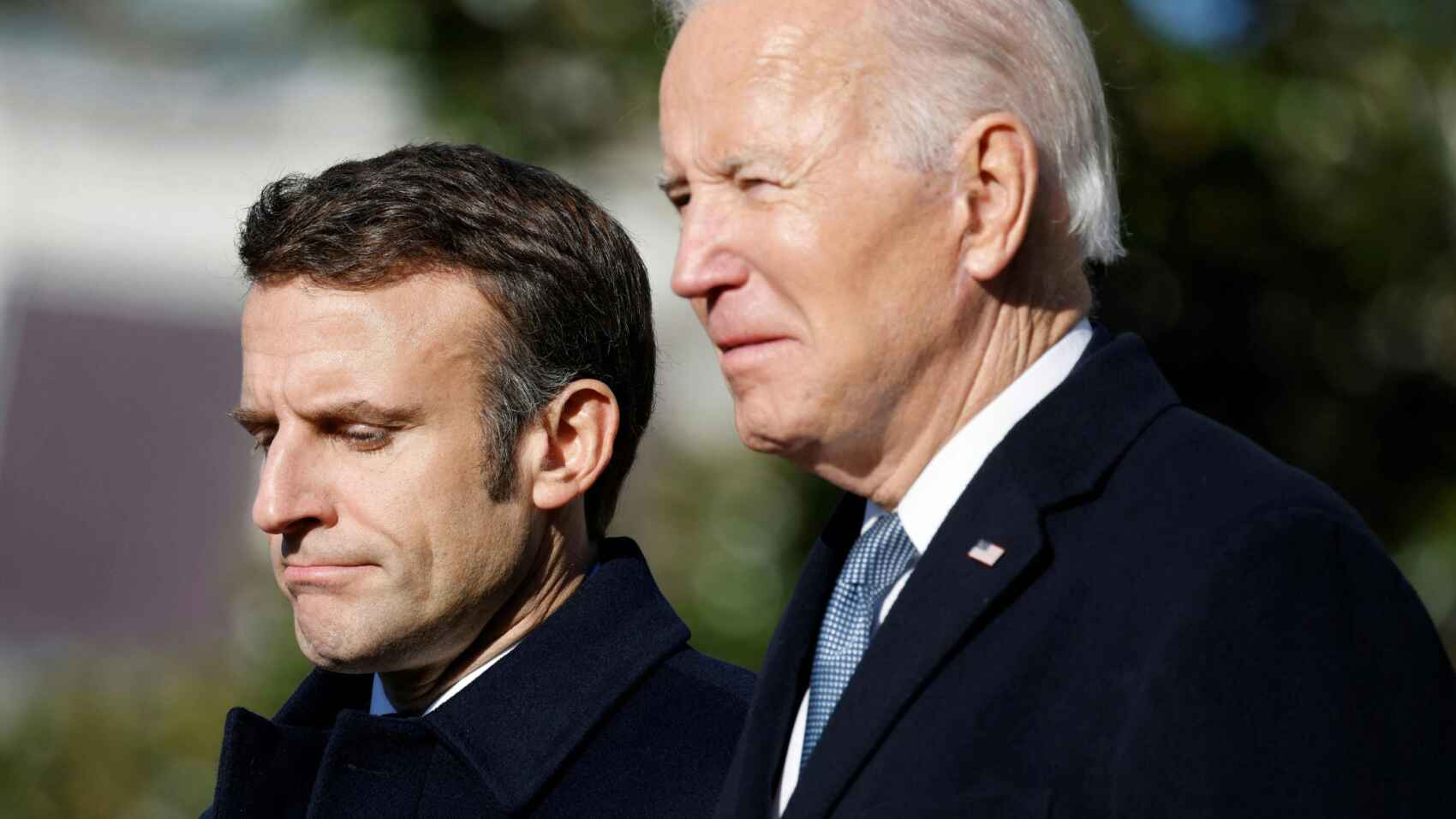 The EU must discuss what they can do today to defend itself against the new American stimulus package aimed at the green economy.
It seems a little paradoxical.
European countries have for years sought a more proactive stance from the U.S. when it comes to climate change — even more than when former President Donald Trump withdrew the U.S. from the Paris Agreement because he did not believe in man-made climate change.
But late this summer when President Joe Biden managed to pass an enormous stimulus package that will direct $369 billion toward the American green economy and reduce greenhouse gas emissions by 40% before the end of the decade, he was met with howls of outrage from several European capitals.
The billions of dollars in the Inflation Reduction Act are earmarked for companies based in the U.S. In addition, the act requires the purchase of American products to strengthen domestic industry.
But according to several European countries, this is a toxic cocktail of unfair subsidies and discriminatory protectionism of the highest order. And many fear that the package will eventually erode the foundations of Europe's renewable energy sector, which will not receive the same financial support.
But how should the EU then react to this bill? This is the question that the heads of state and government will today face at their summit in Brussels.
France Wants To Relax the Rules
Although EU member states are pleased that the climate fight is now getting a boost on the other side of the Atlantic, they are at the same time worried about this "green energy competition" that has now been launched.
However, EU countries are far from agreement on what concrete action they can take to deal with this legislative package, which could become a serious threat to their solar cell companies, electric car manufacturers, wind turbine manufacturers and developers of green hydrogen.
Many are already talking about the fact that the EU countries, which for years have been leaders in the green economy, should change their industrial policy to be able to take a stronger stance against competitors.
This includes France, where President Emmanuel Macron has long pushed to relax the current state subsidy and competition rules to make it easier for member states to give their companies a helping financial hand. And he would like to see a "Buy European" response to Biden's climate bill.
"We must respond urgently. We must strengthen our industrial base and we have to remain competitive," President Macron said this morning as he arrived at the summit.
Fears of a Race to the Bottom
EU Commission President Ursula von der Leyen also believes there is a need to rethink the way EU countries can help their companies through the green transition. There is, according to von der Leyen, a strong risk that the American subsidies will lead to unfair competition—not least for European electric car producers.
The concern is that their American competitors stand to receive a significant boost through new tax credits of up to about $7,000 for Americans who buy domestically produced electric cars.
"It should be a race to the top, not the bottom," Ursula von der Leyen said yesterday.
She is recommending among other things that the EU adjust its subsidy rules to make it easier and faster for member states to support the transition to a green economy.
In addition, the commission president suggests that EU countries look at whether there is a need for more public investment in the fight against climate change, for example, through a new shared "sovereignty fund," which would, among other things, be targeted toward research into clean energy innovation and thereby strengthen Europe, particularly vis-a-vis the U.S.and China.
It is unclear how the fund would be financed, but several countries have already given a thumbs down to more shared loans on the part of the member states as was common during the pandemic.
"It's worth looking at how we can use the funds that were created for the previous crisis to kickstart the economy during the current crises," German Chancellor Olaf Scholz said yesterday.
No Desire for a Trade War
A number of EU countries are also reluctant to change the common industrial policy right now. One of the concerns is that it would create internal competition favoring the countries with the deepest pockets. Germany faced harsh criticism earlier in the year from several countries, including Italy and Hungary, after having passed a massive stimulus plan aimed at supporting German industry through the current economic crisis.
Denmark, which has for years been a strong proponent of free trade, is also not keen to see a more protectionist EU.
There are already concerns that the new American stimulus package will lead to a trans-Atlantic trade war. There is little desire for that in Europe right now, and EU states are therefore hoping for an amicable solution with the Americans.
Earlier this month, President Biden said that "tweaks" can be made so that European companies also are more likely to benefit from the new bill. But he has no intention of changing the bill itself, which will become law in 2023.
Because — aside from the transition to clean energy — this bill is also about making the U.S. less reliant on China, and that is not something that concerns from the EU will change. They must figure this out on their own, and no one expects an answer to be found today.
About this publication
---