Afghanistan: Obama Reneges on His Promises – 5,500 US Soldiers Will Remain After 2016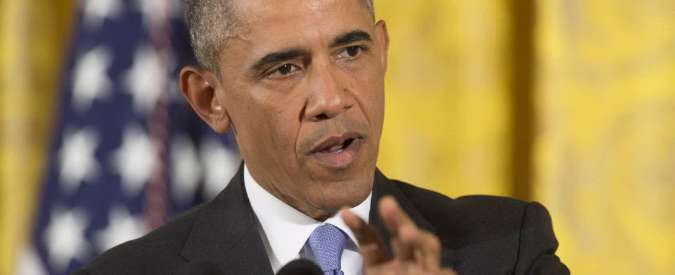 Barack Obama has decided to abandon the idea of repatriating all U.S. military before the end of his second term, one of the main promises he made during his electoral campaign. Official sources confirm that 5,500 Americans will remain in Afghanistan after 2016. The U.S. president announced his decision today at the White House. For days, rumors have circulated in the press that Obama was weighing whether to leave a higher number of troops in Afghanistan than originally predicted, up to 5,000 altogether, past 2016 — in other words, past the end of his second term. The Washington Post was the first to report it, quoting informed sources, according to which the president was basing this decision on a plan presented last August by then Chairman of the Joint Chiefs of Staff Martin Dempsey.
After the Taliban's shock seizure of Kunduz, U.S. Gen. John Campbell, commander of NATO's "Resolute Support" mission, requested that Obama halt the withdrawal of 10,000 U.S. troops, while the Pentagon is asking the same of the mission's major allies — the Germans — who control the northern sector, including Kunduz, and the Italians, who command the western sector of Herat, Farah, Badghis and Ghor.
What will Italy do? Only 10 months ago, Italian Minister of Defense Roberta Pinotti announced in parliament the Italian contingent's withdrawal by the end of 2015. "By the end of October 2015, we will terminate our presence in the Herat area and repatriate most of our troops. At the end of the year, around 70 of our troops will remain in Afghanistan in the area of the capital." Instead, there are still 800 soldiers, special forces and combat helicopters on the Afghan front; and on Oct. 9, the minister gave advance notice that "Italy will consider whether it will continue its own mission in Afghanistan" as Washington requests.
In the meantime, the ground war against the Taliban continues. After announcing its "withdrawal" from Kunduz City, the Taliban are aiming at other provincial centers. With what appears to be a new strategy dictated by Mullah Mansour, the battle has moved from villages to cities, from the countryside to urban centers. Citing government officials and residents' testimonials, The Washington Post writes that the Taliban have in their sights the city of Ghazni, the main city of the eastern province by the same name, and Qalat, the capital of the southern Zabul province. In the last few days, clashes have been reported in the vicinities of Ghazni and Qalat. Two days ago, the deputy governor of Ghazni province claimed that at least 70 Taliban had been killed by security forces while fighting in the areas of Noghi, Qarabagh and Spandi.
Ghazni, around 80 miles southeast of the capital Kabul, is a city of more than 150,000 inhabitants, located in a strategic position along the main road linking Kabul to Kandahar. In recent days, ordinary Afghans have reported Taliban checkpoints along the famous "ring road." In the middle of September, a Taliban commando unit attacked Ghazni's central prison, freeing more than 350 prisoners. "Huge numbers of Taliban started attacking the city from three directions," said Deputy Governor Mohammad Ali Ahmadi, The Washington Post reported. "But they were pushed back by the brave Afghan forces."
From Zabul, about 150 miles southwest of Kabul, lawmaker Hamidullah Tokhi reported that "for the past few days, we have witnessed the Taliban massing forces from other provinces for an operation on Qalat." As cited by The Washington Post, the deputy declared, "They have planted mines in various parts of the main road." After Kunduz, the Taliban also attacked Pol-e Khomri, capital of the northern Baghlan province, but were pushed back by Afghan forces. The insurgents, however, remain on the outskirts of the city. "Their focus was on the city, and it still is now," said Abdul Jabar Purdeli, Baghlan's police chief. "They want to capture the cities."