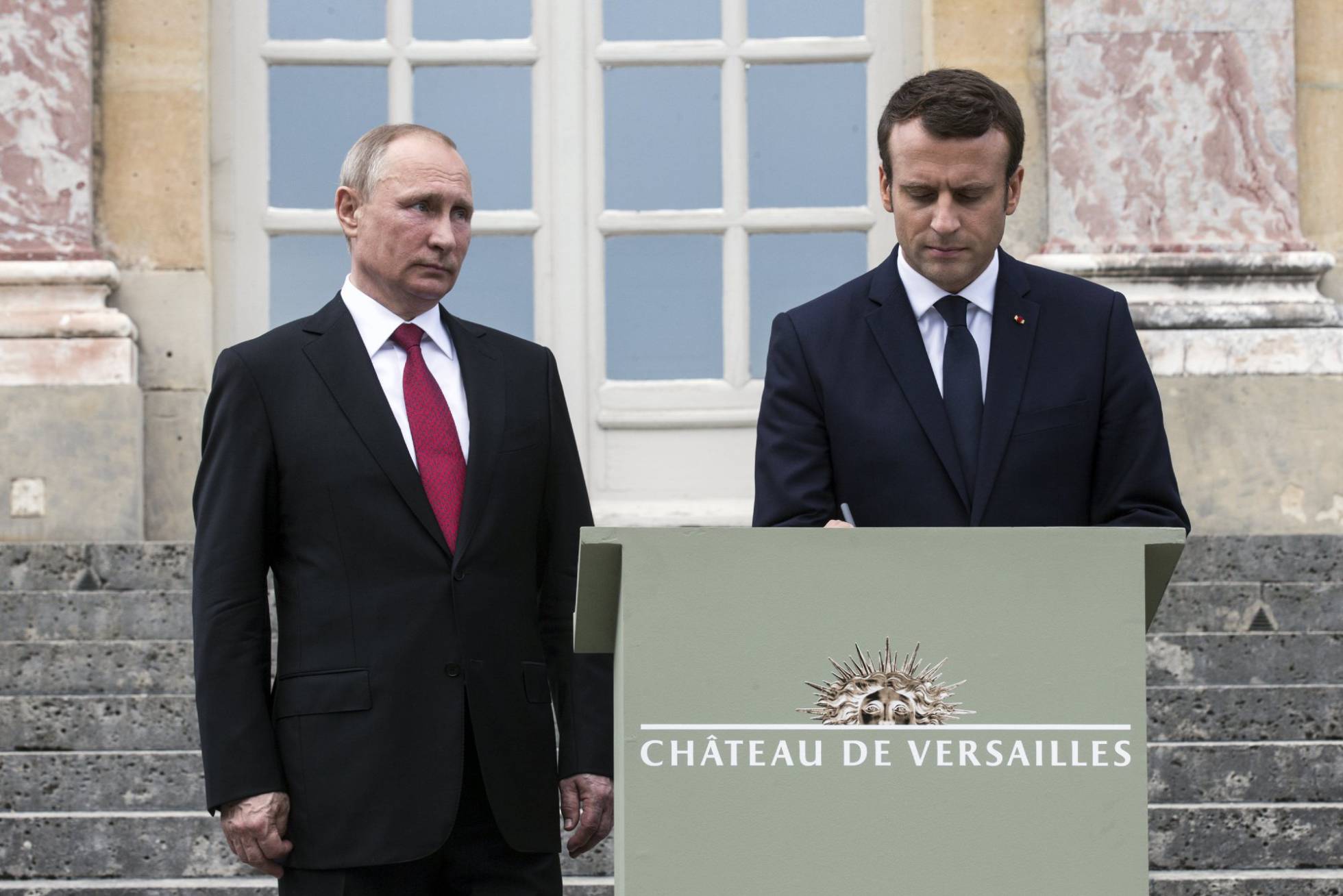 The French president takes on the international leadership role that Europe needs
The French president's first steps on the international stage have been promising and are in line with what the people of Europe seem to expect from him. On his first foreign trip to Berlin, he was met with elation similar to that provoked by Barack Obama shortly after his election. "I hope I deserve the same enthusiasm at the end of my term," said the French leader.
After just one month in the Élysée Palace, Emmanuel Macron faces his first internal crisis in the form of an alleged case of nepotism by one of his ministers. However, this has barely affected the president heading into the next elections on June 11 and 18, likely due to the statesmanlike image he has projected on the world stage. His interventions are bringing about a French moral revitalization and, at the same time, are helping to pull France out of stagnation.
Macron is a leader who is capable of facing down the demands of Moscow and Washington. In his meetings with Vladmir Putin and Donald Trump, he has shown strength, setting the tone of a confident and uncompromising Europeanism which is the standard-bearer of democracy and multilateralism. In a game of weighty political gestures, the young Macron withstood the aggressive handshake of Trump and rebuked Putin for his interfering in the French elections, among other things.
In the midst of a European Union facing adversity, above all in the form of Brexit, the winds are blowing in Macron's favor due to Europe's unexpected reaction of unity. He finds his strongest ally in Chancellor Angela Merkel, but his momentum alone won't allow him to take on every single challenge; the ambition of his projects for Europe requires greater cooperation from member states. Spain, just like Italy, must now take on a more active role instead of limiting itself to merely following others to the point of irrelevance, as it has done on so many occasions.
About this publication
---