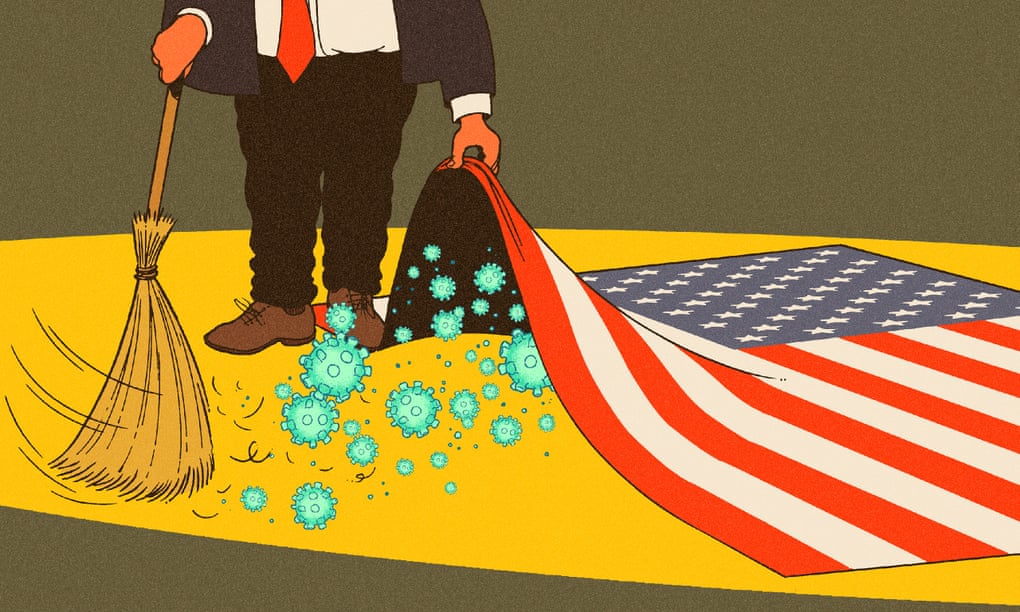 At the local level, governors and mayors are waging war as they attack each other's decrees. This battle is slowing the fight against the pandemic, all while the number of new cases and deaths continues to rise.
America is failing to rid itself of COVID-19. Almost every day the U.S. posts a new, sad record of infections, and the number of deaths has started to climb again. Last Thursday, 78,000 new cases were recorded, the worst since the start of the pandemic, according to a count by Johns Hopkins University. In Florida, the COVID-19 epicenter of the country, over 11,000 cases were reported on Friday, as well as 128 deaths in just one day. The situation is equally concerning in Texas, California, Idaho and Georgia.
Political divisions have done nothing to alleviate the chaos. Everywhere, battles rage in the courts between Democrats and Republicans, between governors and mayors … Notably, the Republican governor of Georgia, Brian Kemp, sued the mayor of Atlanta, Keisha Lance Bottoms, who herself contracted the virus and who, according to him, "does not have the legal authority to modify, change or ignore" his decrees. The city of Atlanta wanted to require its inhabitants to wear masks to try to slow the virus' spread.
Multiple Layers of Government
"While we all agree that wearing a mask is effective, I'm confident that Georgians don't need a mandate to do the right thing," explained Brian Kemp, for whom obligatory mask-wearing is, among other things, catastrophic for businesses and the economy. "I don't think it happenstance that this lawsuit came the day after Donald Trump visited Atlanta," stated the city's mayor, who denounced the suit as a political reprisal.
Other Republican governors are trying to oppose the increasingly numerous decrees mandating masks. The governor of Oklahoma, who has also tested positive, has refused to order residents to wear masks. In Houston, the city wants to impose a stay-at-home order, but the Texas governor opposes it.
The many tiers of American government and the autonomy given to local authorities seem to be leading the country to a dead end in the fight against COVID-19. Donald Trump, who has urged his team to promote economic recovery, has not officially taken sides. Facing growing case numbers and increased criticism of his leadership, he has only slightly adapted, appearing masked in public for the first time last week.
About this publication
---