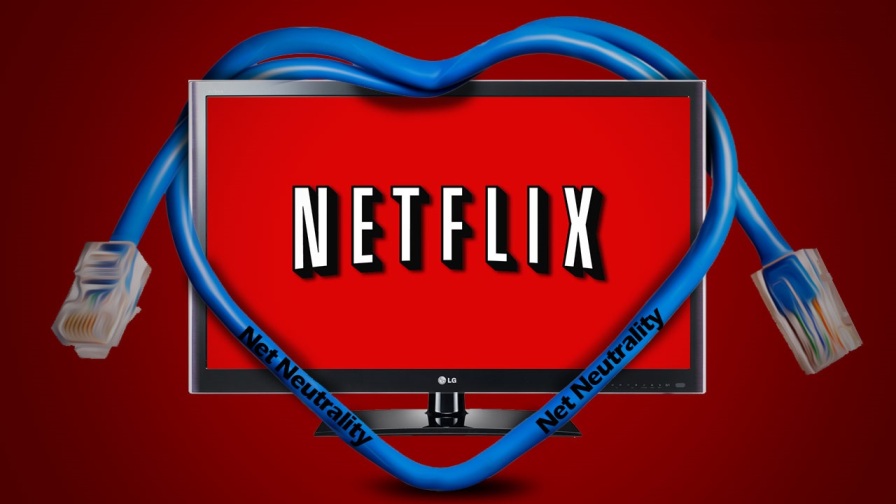 The cost of keeping up with the increasing data usage every year is enormous.
This applies not only to South Korea. BT Group PLC, a British telecommunications company, has demanded fair compensation from Netflix, which recently caused a surge in data traffic due to the success of "Squid Game." Within the U.K.'s high-speed internet subscription network, four companies—Netflix, YouTube, Facebook and Blizzard—consume 80% of the traffic. The current lawsuit against Netflix by SK Broadband Inc. in South Korea is a sign that another lawsuit will be brought in the U.K.
SK Broadband Inc. has been demanding additional network transmission fees from Netflix, whose data traffic has increased exponentially since last year. It demands that Netflix show a responsible attitude regarding network expansion for traffic management and increased management and maintenance costs. On the other hand, Netflix is resisting, on the reasoning that forcing the payment of transmission fees is a violation of the principle of "network neutrality." Network neutrality is an international norm that requires internet service providers to provide data equally regardless of the type of data traffic. Netflix claims that discriminatory transmission fees should not be demanded just because it causes massive data traffic.
Coincidentally, the principle of network neutrality, which Netflix used as a shield, has reached an inflection point with the emergence of fourth industrial revolution technology. In 2017, the U.S. had already abolished this principle. The Office of Communications, a British broadcasting and telecommunications regulator commonly known as Ofcom, has been soliciting opinions to reassess the principle of net neutrality since August. As new technology sectors such as the cloud, augmented reality, and the Internet of Things are emerging and companies such as Netflix are causing explosive data traffic, Ofcom intends to consider the validity of network neutrality.
The National Assembly and regulators of South Korea have also recently begun pressuring Netflix with the standard of "fair contract." The government and the National Assembly should seriously consider whether Netflix intentionally and discriminatorily refuses to pay network usage fees in countries where the principle of network neutrality is strong.
About this publication
---