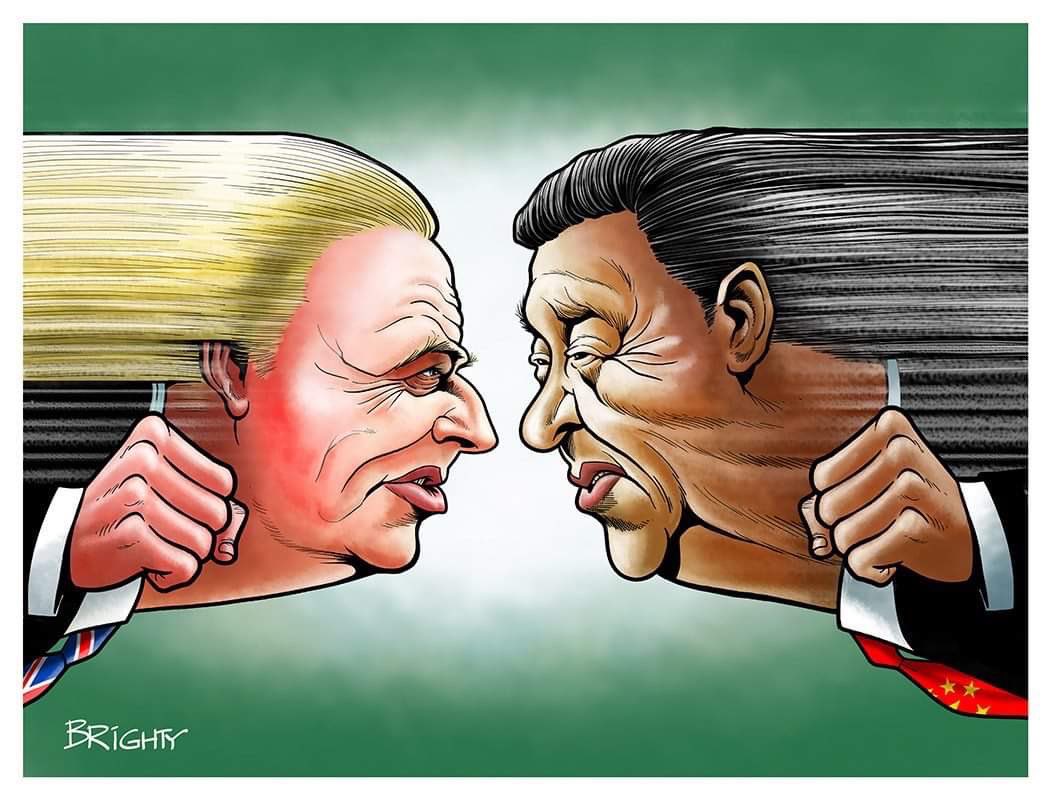 As expected, there were no breakthroughs in improving the relationship. At the first summit between President Joe Biden and Chinese President Xi Jinping held virtually on Nov. 16, the two leaders mentioned the need for easing tensions and cooperation, but held to their sharply opposed positions. As the extended state of intense competition between the two major powers was confirmed, it has become urgent for South Korea and other neighboring countries to come up with realistic strategies to prepare for increased tension between the U.S. and China,.
At the first summit, which lasted for three hours and 14 minutes, the two leaders clashed with each other on many issues. Biden raised concern about China's violation of human rights in Xinjiang, Tibet and Hong Kong, and stressed the need to protect American workers and industries from China's unfair trade and economic practices. Xi demanded that "the U.S. stop abusing the concept of national security to oppress Chinese companies."
Amid the escalating arms race in East Asia, the precarious positions the leaders of U.S. and China took on the Taiwan issue are particularly worrisome. Biden said that the United States supports the "one China" policy, but it strongly opposes China's unilateral actions that alter the status quo or undermine peace and stability in the Taiwan Strait. In response Xi said, "Tensions are escalating as Taiwanese authorities lean on the U.S. to get independence, and some U.S. officials are deliberately attempting to 'contain China with China.'" He went so far as to say that the U.S. "is playing with fire, and if you play with fire, you will get burned." Furthermore, he said, "Should the separatist forces for Taiwan independence provoke us, force our hands or even cross the red line, we will be compelled to take resolute measures." In fact, he hinted at the possibility of unification by force. Because armed conflict regarding Taiwan would lead East Asia to the ravages of war, restraint between the U.S. and China and multilateral efforts by the international community to maintain peace in Taiwan are urgently needed.
Although there were many different opinions at this summit that ultimately failed to produce a joint declaration, the virtual meeting between the two leaders was meaningful in that it lessened tension. Biden reiterated that the U.S. does not seek to change China's system and has no intention of clashing with China, while Xi said, "We must move forward against the wind and waves together, without losing the way, slowing down or colliding." The two countries should continue to develop ways to engage in dialogue so they can avoid conflict and manage relations in a stable fashion.
About this publication
---