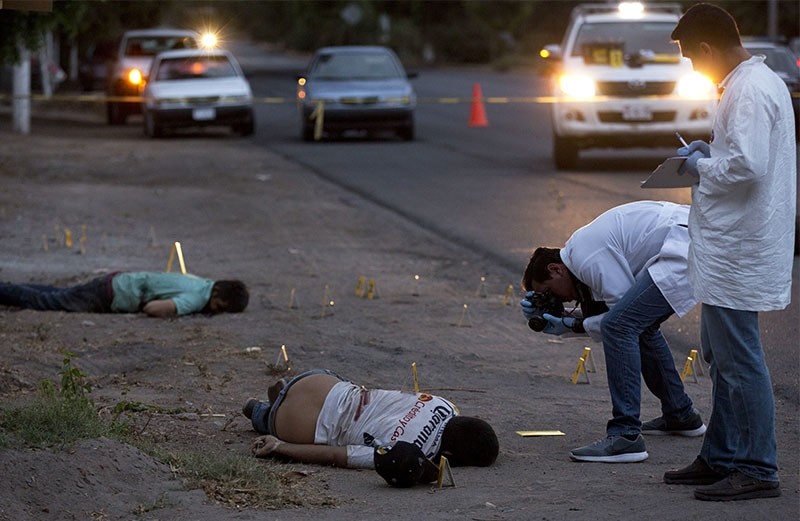 There is no need for Antony Blinken, Glen VanHerck, Bob Menendez, the FBI or the Drug Enforcement Administration to tell us what we already know: The Mexican Constitution is a dead letter in a large part of Mexican territory.
Criminal laws now govern the lives of at least one third of our country.
Yesterday, U.S. Secretary of State Blinken appeared before the U.S. Senate where Sen. Lindsey Graham asked him if drug trafficking organizations have control of Mexico. Blinken, who was under oath, could not avoid answering in the affirmative.
This information from our neighbor is from Mexico: We know our government has been losing control over many of its communities. We don't need foreign military officers such as Gen. VanHerck to tell us that criminal gangs dominate part of our country. One only needs to live here to know.
This is information that is in the media all the time, data that steals the peace in the streets, on the roads, and in the neighborhoods and communities every day.
Mexico is the leading nation for child homicide. It is also the leader in threats toward, and the murders of, journalists. Our beloved homeland ranks second in homicides of women and girls in all of Latin America.
The chairman of the U.S. Senate Committee on International Affairs, Bob Menendez, recently stated that Mexico was heading in the wrong direction on security issues. That is hardly news.
Only days before, a criminal group kidnapped four Americans in Matamoros and killed two of them. A week ago, a 21-member military commando killed five young men in cold blood in Nuevo Laredo. And in the same month of March, the remains of five women who attended a party on the outskirts of Celaya were found dissolved in acid.
Do we need the gringos to tell us that violence is not letting up, that criminal organizations rule and that the authorities — by action or omission — are behind this crisis?
Zoom in: Of course we don't, and we should not be surprised when our neighbors start repeating in English what we curse every day in good Mexican.
About this publication
---